Black Authors Who Changed My Life
Sistah Girls, from the first time I was able to read a full sentence by myself, I knew that literature and I were going to be lifelong friends.
Of course in school, there was a required reading list pinpointing authors such as Shakespeare, F. Scott Fitzgerald, Ken Kesey, and so on.
Had I left my reading up to the public school system, it's more than likely that somewhere along the line, my love for words would have fizzled out and died thanks to a lack of representation. 
But I remember one specific summer, a trip to my local library changed my entire outlook on literature. The summer in question, I had been extra good in school (ya girl was a bit of a busy body) and as a reward, my mom blessed me with my first library card!
Chilllee, you would have thought it was a no-limit American Express or something.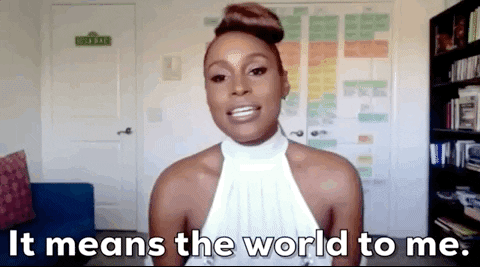 Nonetheless, I took that card, hopped on that city bus, and spent all day at the library diving into pages upon pages of authors who looked like me and told stories about kids who looked like me too. It was love at first-page turn. 
Not long after that summer, I discovered five Black Authors who I will never forget. In many ways, they inspired me to pick up the pen to start telling my own stories as well. 
Without further ado, here they are…
In middle school, my class was assigned his book Monster in our English class. I remember being intrigued by the formatting of the book (it's written in the style of a script) and the plot.
A young man on trial, a world that didn't believe in him, a criminal justice system that didn't care about facts…it was a mirror of the things I'd seen my peers endure. 
Thanks to Mr. Myers, I had a new desire to educate myself on the criminal justice system. Which in turn introduced me to learning about the school-to-prison pipeline and eventually the "Superpredator myth."
I sometimes wonder how long it would have taken me to learn about those things had I never been assigned to read Monster in that 8th-grade English class.
With stories like the Hazelwood High Trilogy, Copper Sun, and Romiette and Julio, Ms. Draper was my introduction to urban literature and historical fiction on a young adult level.
Topics like suicide, dating violence, and depression were not ones that Draper shied away from writing about. In reading her works, I learned about things that were not traditionally talked about in the Black community.
Thee original Black Romance Pen Pusher, Mrs. Jackson was my introduction to contemporary Black romance novels with her piece Slow Burn.
Reading this book was the first time I came across Black women being loved softly by Black men. What's more than that, these were men who were family-oriented, successful, and kindhearted.
Jackson's books changed my life because they showed me what TV and movies had yet to provide; Black women being respected, protected, and loved out loud. 
With a 19-book series under her belt (yes you read that number right) L. Divine introduced the world to Jayd Jackson in the Drama High Series.
A Compton bred around the way girl with a mean hustle, a strong faith, and a grandmother that had held her down! At 16 years old, it was dope seeing some of myself in Divine's female lead.
This series also introduced me to West African culture and faith, allowing me to expand my knowledge of religion outside of my own, and furthering my appreciation for people of different cultural backgrounds. 
Sistah Girls, if you've read any of the other articles I've written, then you all know that Deborah Gregory had ya favorite Midwest Gypsy in a chokehold with her hit series, The Cheetah Girls.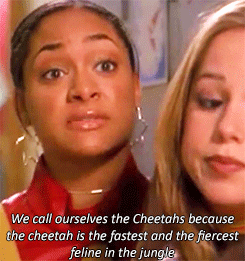 While it may seem like a lot of credit to give a young adult series, in actuality, it's not. As a young person, reading about five women of color marching to the beat of their own drums was everything!
This series taught young Takeah to dream big, shoot for the stars, be as cheetahliciously fabulous as I want, and never let anyone tell me I can't do something.
Well Sistah Girls, I hope you all enjoyed this trip down memory lane with me via these five life-changing authors. Let me know in the comments below if you've read anything by any of them, or even which authors have changed your life.
Until next time, remember; our Cinderella is Black and our Ariel has locs! #RepresentationDoesMatter🖤
Comments
comments