Sistah Girls, HAPPY NEW YEAR! I truly hope and pray that every goal, wish dream, and/or manifestation you all have set for yourselves for 2023 comes to fruition.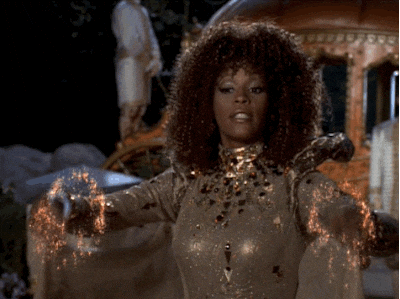 Speaking of goals, you all already know that come January 1st, the majority of us will head over to Goodreads and create our reading goals for the new year.
That's where I come in! Whether you want to end 2023 reading one book or 150, ya favorite Midwest Gyspy is here to make sure you get the most out of your literary holy grail.
Without further ado here are 7 tips to help you become a more intentional reader this year…
KNOW WHAT YOU'RE WORKING WITH
Deacon Young Dolph (RIP to the Memphis King) once said rule number one is to, "get the money first." In this case, the money I'm referring to is your To Be Read list.
If you're anything like me, then your TBR is longer than Rapunzel's mane–and growing–thanks to the Black authors dropping books every time we blink. 
One way to ensure that you are being intentional with your reading this year is to take stock of what is already on your digital and/or literal bookshelf.
That is where you'll find that author you've been meaning to check out, be reminded of the series you were anticipating the next release of, and there's also the sense of accomplishment you'll feel once you can mark "read" on some of those books you bought back in '08 but have yet to crack open.
Not me firing boomerang shots at myself LOL.
PICK A THEME
So y'all know how authors drop books in February and December, because they know we as readers love a good Valentine's Day and Christmas read, right?
Sistah Girls, with a quick Google search for months of observation, you can take steps towards being more intentional with your reading by setting a theme for what you read in any given month of the year.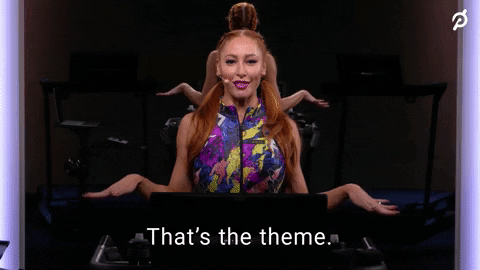 For example, May is Mental Health Awareness month. Your theme could be reading books that focus on a main character's mental health journey or even self-help books in this genre.
This year, I challenge you to pick a month, select an observation that resonates with you, and have a ball discovering literature surrounding that topic. 
*BONUS* If you're having trouble finding a read for your month's theme, you can start with this Fall/Winter Reading Guide by our very own Sistah Girls Boob Club. 
PLAY BOOK BINGO
The literary baddies were on to something when they inadvertently made one childhood favorite pastime of mine transcend into our adult bookish lives. Sistah Girls, I'm talking about BINGO.
From Pinterest to Facebook, over on Instagram, and all the way to the Black side of TikTok–because yes, there is a difference–the social media streets are crawling with many festive and fun variations of literary challenges…"book bingo" if you please…to help you remain focused on your literary goals.
JOIN A BOOK CLUB
I'm willing to bet the left side of my built-in bookshelf that whenever one of us has something we want to accomplish we tell someone in our circle for two specific reasons. One, to make the thought real by speaking it aloud, and two, for accountability. 
This is where I shamelessly plug Sistah Girls Book Club as an option where you can find your accountability partners for 2023 and beyond. 
Something I learned early in life is that accountability is one of those characteristics that can be a team sport when necessary. And in the case of wanting to remain purposeful on your 2023 reading journey, it's where a book club comes in handy. 
TRY A DIFFERENT METHOD
Audiobooks, Kindle Vella, Paperbacks…OH MY! Sistah Girls, at the world's big old age there are numerous ways to get your reading page count up.
If you are someone who is forever on the go, consider downloading the audiobook version of that one book that's been on your TBR.
Audiobooks have come such a long way from when they were first introduced to the game, that even some of our favorite Black celebrities are joining in on making the verbal magic.
Can you imagine Idris Elba reading your favorite erotica? Maybe one day.
With a word count allowance of 600-5,000 words an episode, Kindle Vella also serves as a great option to complete more intentional reading. Great for the reader who may need breaks in between constant word consumption.
Or for the author who may not be in the headspace to pump out entire books in one sitting, I have coined this new way of telling and reading stories as Wattpad for adults.
Then, of course, you can never go wrong with the old fashion paperback read. For me, there's something about holding the characters in the palms of my hands that just feels like I'm in the story with them.
Sistah Girls, I encourage you to pick up that childhood favorite paperback of yours and soak in the feels.
DNF THAT STRUGGLE READ
I don't think this one needs an explanation but just in case, I'm going just say, we do not have to read everything we see floating across the timelines.
Y'all remember earlier in the year when we talked about the relationship between authors and readers and I told y'all, "there is no rule that says we as readers have to put our foot in every literary slipper?" Yeah, that still stands. 
At the first indication that a piece is not for you, save yourself the reading slump that's sure to follow and try another book. You'll be glad you did.
READ WHAT YOU WANT 
Rule number two of Deacon Young Dolph's lecture is, don't forget to get the money. My Sistah Girls, I'm going to go ahead and share with you all that sometimes the best way to be intentional with your reading, is to read whatever you want. 
"Hold on Takeah, I thought you said we should have a theme and know what's on our bookshelves."
I SURE DID! I stand ten pedicured toes down on everything I said previously. However, being intentional does not mean that there is no room to be human.
This author/reader recognizes that sometimes staying on task is tough. Life comes fast and you want to double back to read that one book that gave you butterflies the first time.
Or maybe you fall into a slump and don't quite feel like doing anything but napping after surviving your work week. That is OKAY!
Choosing to expand your imagination, your knowledge, and your vocabulary by reading a book in the first place is in fact very intentional. So in reality, you've been on track all along. 
WRAP UP
Well Sistah Girls, that's my time. Hopefully, some of these tips will help you all to have a great reading year. Feel free to let me know if any of these are already in practice for you or if you know a technique that I should try.
Until next time! And remember, "play by these [literary] rules, and everything will be okay". That's word to the King of Memphis. Peace!
Comments
comments