Black Romance Novels With Black Plus-Size Women
Sistah Girls, if you're a big fine woman this listicle is for you. One thing Black authors will do is give us real-life love and romance, and we all know that comes in all shapes and sizes.
After scrolling on social media, I kept seeing readers ask for Black romance stories featuring plus-sized women. So I pulled out my kindle and found beautiful stories I've read that highlight women like us plus feature the dope-ass men that love us.
I'd also like to point out that these authors made their plus-sized characters confident in who and what they were. That made me smile because it's high time we showed body positivity in women who wear above a size two.
Without further ado let's hop into this list…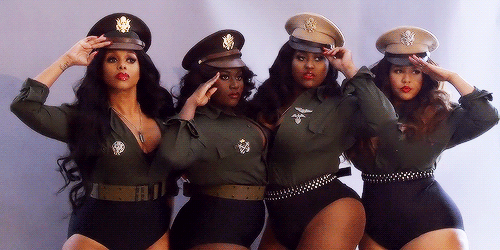 Work Song by Danielle Allen
When society tries to put you in a box, knock the walls down. –Tati Green
"You have a pretty face" is such a back-handed compliment. It's like telling me that my face is beautiful, but the rest of me is not.
Despite what society says, my curves are hot. My love life, on the other hand, is not.
My mom says I'll never find love because of my weight. My sister says I'll never find love because of my personality. My almost-fiancé says I'll never find love because I'm incapable of loving anyone. Read the full synopsis HERE.
Until I Met You by Monica Walters
Vance Etienne has lived his life on his terms. He enjoyed a fulfilling marriage until the sudden death of his wife scarred him emotionally, but not enough to deter him from being a great person and father. However, things go haywire when his daughter's boyfriend makes the horrible decision to assault her, changing Vance's life forever.
Although she is twenty-one, she's still totally dependent on him as she matriculates through college. After suffering the consequences of the decisions he made in regards to the abuse she suffered, he meets a woman that possesses him from the moment their eyes meet. He soon realizes that Jennifer Monroe is offering what he's been craving since the loss of his wife. Read the full synopsis HERE.
Let Me Free You (McClain Brothers Book 4) by Alexandria House
Neil McClain is the screw-up, the one everyone hopes will win but expects to lose. He wants to live a better life, one that his late mother would be proud of, but his belief in himself is weak. Sage Moniba is in need of a major miracle or she'll be forced to give up the only life she's known.
Neil is searching for freedom from the demons of his past. Sage is in desperate need of help. Could it be that what each one needs resides in the other?
Shonasia & X: A Miami Love Takeover by Tisha Andrews
Shonasia "Shona" Bradley hates love and anything that's affiliated with it. After years of loving an emotionally, unavailable man from her past, she's over it. Gone were the days of wishing she was his while she throws herself into her work. Unfortunately, the work she used to do in the streets seems to find her no matter how hard she tries to leave it behind.
Xander "X" West, a high-profile defense attorney, is over love, too. After what he deemed a perfect love affair that had gone wrong, he wants nothing to do with the likes of a woman if it goes beyond the bedroom. That is until he meets Shona. Maybe, just maybe they are the cure for each other, but only trying love out will be the only way to tell. Read the full synopsis HERE.
You Make Me Feel by Tucora Monique
I feel the love when I hold her. I feel it spreadin' all over. There's nothin' that I can't do."— Asiahn
Being the middle woman has somehow become Chauncey Granberry's role. The curvy creator stands in the gap between her students and education, occupies the space between women and the custom lingerie she crafts, and she's shamelessly become rooted in the grasp of an unhappy man.
Growing weary of feeling boxed in, Chauncey agrees to a girls' night out that she isn't convinced will spark an essence of freedom. Yet the discovery of something life-changing and the presence of the 'middleman' triggers a chase she's unable to avoid and may conjure sentiments she's unable to categorize. Read the full synopsis HERE.
Plus by Sabrina B Scales
He was born into the struggle, a place where love was sometimes considered a luxury and most certainly couldn't be taken for granted. Being the sole provider of his household before he was old enough to get a job, it was no surprise that he maintained that position when superstardom landed at his door…Kenny
She was born into the struggle, a place where abandonment was just one of the many things that could fall into your path. She learned early on that it was her responsibility to protect herself, and sometimes the ones she loved. In her eyes, the pain was not a thing to be shared. It was better managed alone. And the weight of it, though crippling, was hers to carry and no one else's…Tashena. Read the full synopsis HERE.
When it Feels this Good by Crystal Collier
After fifteen years of marriage, Amelia Simmons is finally divorced. Feeling the need to celebrate her one-year anniversary of freedom, she ventures off to Las Vegas. Had she known basking in her freedom would feel so good, she would've done the deed a long time ago. Yet, a chance encounter in the city of sin has her heart going pitter-pat. Has love come back around, or will Vegas be a keeper of a distant memory?
Entrepreneur, Ramses Terrigon, is twenty-nine, single, and has no children. Though his statistics label him an eligible bachelor, his desires say different. Family is high on his list of priorities, and had his ex not cheated and gotten pregnant, he would've had that. However, when he meets a divorced woman ten years his senior, looking for fun may uncover the love he's been struggling not to crave.
What do the cards have in store for Amelia and Ramses? Has love taken a stance, or will past pains force them to lust within limits?
Thickerella (Faded Fairytales Book 1) by Tanzania Glover
"A Cinderella story as you've never seen it before."
After the untimely passing of her father, Tillar Reed had to grow up quickly and let go of her childish desires for fairytales, romance and true love's first kiss. But when she finds herself back home for the first time in years to keep her father's house in the family, she meets an unlikely Prince Charming figure in Cameron Logan. Now she has to decide if this is really the happily ever after she dreamed of once upon a time or if she'd rather keep her options open because glass slippers just aren't her style anymore.
The Faded Fairytales Series follows Logan brothers Cameron, Christian, and Chasen on their individual quests to conquer love, sex, and maturation while also grieving and attempting to rebuild their fractured brotherhood.
Leap of Love by Cherish Amore
One encounter of pleasure can cause a lifetime of pain." For Liberty, that statement describes her life to the T. One mistake made as a teenager will follow her for the rest of her life. Kendrick is the epitome of a real man—black, successful, single, fine, and an all-around good guy.
A surprise introduction leaves Kendrick wanting more and Liberty's interest piqued. Afraid of falling for the wrong guy, Liberty finds every way possible to avoid Kendrick, however, there's one problem—Kendrick won't let her go. Read the full synopsis HERE.
All This Love by B. Moni
Down since diapers, Zyir Wright and Jakylah Martin are the best of friends and nothing seems to change that. Not time, not distance, and certainly not relationships.
After Zyir discovers the woman he thought would be his future wife has been unfaithful, he ends the relationship. The last thing anyone expects is for him and Jakylah to develop feelings for each other, but it is deeper than anyone could have ever imagined. In fear of losing their strong friendship, will Jakylah and Zyir take the necessary risk? Or will they be stuck with what-ifs?
Shameless Love by Mel Dau

"Never be ashamed of anything you do."
Tiberius Kirk Jordan Junior is living his best life until a turn of events puts him on a five-year sit-down. Freshly off a pause in life, he has a new outlook and plans to maintain that outlook. When an enemy that he least expects pops up, will he revert to the beast he once was, or will his outlook stay intact? He doesn't have time for love, just fun, but what happens when one night of fun changes his course in life?
Leydi Nettie Carter is an introverted college student just trying to make it through school and life. Outside of her best friend, Iesha, she doesn't play with others. One night of trying to play nice turns into a night that changes the trajectory of her life forever. Will she be able to live with the actions she's taken or will shame set in?
A Taste So Forbidden by Erika B
Lauren White is a caregiver by nature and profession. With her heart on her sleeve, the loss of a longtime client has her needing some time away. Although not fully ready, Lauren returns to work with a new client. However, the newness comes with a familiar face and memories she would rather not revisit. Buried secrets rise to the surface, and she finds herself losing the grip on the lie that she vowed to keep.
Spencer Young likes things in order, and right now, everything seems to be in disarray. His relationship has ended, and his grandmother's health is failing. He feels like he's spiraling into depression. However, arranging care for his grandmother brings the presence of a woman he thought he'd only ever spend his nights with. Could this be the silver lining that he's been yearning for?

 Read the full synopsis HERE.
In Love With A Brooklyn Thug

(4 book series) by Nako

From Book 1: Nia Hudson, fashion powerhouse and philanthropist swore that love wasn't for her, she was too busy chasing after her dreams. The quiet girl from Brooklyn refused to go back to the projects– being raised by her selfish aunt her whole life was the push she needed to run far away and never return.
According to Ms. Hudson, actions have always spoken louder than words, so when a blast from the past resurfaces and refuses to take "no" for an answer, Nia decides to give him one hour of her time. Read the full synopsis HERE.
Don't Come Looking For Love

(5 book series) by Nataiva 
From Book 1: It's tough being young and growing up in the hood especially when you are raised by a crack-head. Britain Washington falls head over heels for O'Shea, the son of a ruthless kingpin.
When the two young teenagers discover love for the first time, Yager stops at anything to keep them apart. Yager plans eventually work forcing Britain to move away. She comes back eight years later and old secrets resurface lies and betrayal. Read the full synopsis HERE.
Hold On Tight to Me by Mycah Edwards
With one year left in college, Tahari has finally found her footing as an adult. Then the unthinkable happens – she has to leave school and return home to help her family through financial woes. The one ray of sunshine amidst the toxic storm brewing at home is Him… Messiah.
Messiah was raised in an unconventional way that taught him a valuable life lesson early: everyone can't be trusted. Apart from his best friend, Sonta, Messiah shares himself with no one. From the first time he lays eyes on her, Messiah is willing to give Tahari all of his love – It's trust that he withholds. Read the full synopsis HERE.
I hope you enjoyed this list because I had fun reading and putting it together. Have fun. Live proudly. And love yourself out loud!!!  Until next time Sistah Girls. ~Rowan Reign
Comments
comments