Black Romance Novels and Black Romance Films
Sistah Girls, let's talk! Have you ever had one of those moments where you're reading a bomb book and the next thing you know you're thinking, "Hey, this reminds me of so and so from that one movie?" 
As someone whose mind constantly has several tabs open, I am here to tell you that you are not alone. For this Midwest Gypsy, there is no better feeling than when I'm reading a book and I connect with the characters so much that they bring to mind a movie, song, or memory from once upon a time. 
Now Sistah Girls, if any of you happen to be similar to me in that way, then this is the list for you. Without further ado, I present four books and the Black romance films I think they pair perfectly with…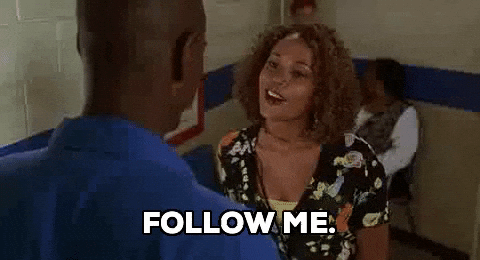 Let Me Hold You

 
by Alexandria House
"He has to have her. She is undeniably attracted to him. But will she lower her guard and let him hold her?"
Spoiled NBA player, Leland McClain, is used to getting whatever woman he wants…and he wants Kim Hampton badly. Community center director, Kim Hampton is dealing with a hurtful past that has her keeping relationships at an arm's length. Especially if that man is Leiland McClain.
Movie Pairing
How Stella Got Her Groove Back – 40-something-year-old Stella (Angela Bassett) takes a fated trip to Jamacia with her bestie and ends up catching the eye of 20-something-year-old Winston (Taye Diggs).
Winston is sure about Stella the moment they meet, but the divorced single mom isn't quite convinced. LET THE GAMES BEGIN!
Why Do They Pair?
Other than the obvious age gap similarity, House's book is a great pair with the Terry McMillan book adaptation because it doesn't give us a one-dimensional look at the relationship between the main characters, Leland and Kim.
Much like House's book, How Stella Got Her Groove Back allowed viewers to follow Winston and Stella beyond their perfect island bubble, right into the realness of their everyday lives.
From outsider's opinions to uncertainty because of generational disconnect, this book and film combo have the perfect dose of realistic romance to have you rooting for the two couples to be together forever-ever.
(Note: Let Me Hold You is book 2 of the McClain Brothers series)
 

Untouchable
 by Shon
Pierre has been in love with his best friend Talulla since they first met at ten years old. Theirs is a friendship that spans two decades of memories, laughs, and all of the things besties share that make friendship one of the best relationships there is. There's just one issue, Pierre is hopelessly in love with Talulla. 
Scorned by one lover too many in the past, Talulla doesn't believe she's able to offer Pierre anything more than her friendship…with benefits. 
But what happens when that's not enough? 
Movie Pairing
Brown Sugar – Sidney (Sanaa Lathan) and Dre (Taye Diggs) have been best friends since hip first hopped. Everyone around the pair expects them to be a couple by now, but Dre's engagement proves he has other plans. The night before he says "I do" changes the course of Sid and Dre's relationship whether they're ready for it or not.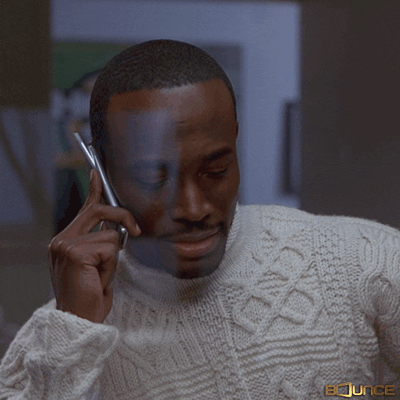 Why Do They Pair?
The swoon! The swoon! THE SWOON!
Both novel and film are a healthy dose of heartswelling feels. Every time Pierre (Shon's male lead) pours his heart out to Talulla, I had to force myself not to ugly cry over the passion in his words. It gave me the same flutter of butterflies that I felt when Dre iconically told Sidney that she was the "perfect verse over a tight beat".
 

Falling For Tourtmented Treasures (These Twisted Billionaires)
by S.J. Stewart
Since she was a child, Lennox's life has been lived protecting those around her. If she's not watching over her loved ones every second of the day, it seems that all chaos will ensue.
She's a woman who cannot ask for help and wouldn't know how to even if she believed she could. An outrageous occurrence lands her in legal trouble, opening the door for Lennox to no longer want to be the one in control of everything.
Jaxon Smith never forgot the girl he met as a teenager. Their one night together became the reason that Jaxon worked hard to become rich enough to erase every worry Lennox has ever had.  
The pining billionaire must convince his dream girl to leave him in control of her heart and happiness, and there's only one way to do that…pay her to be his girlfriend.
Movie Pairing
Deliver Us From Eva – Four husbands decide they've had enough of their wives' oldest sister Eva (Gabrielle Union) having so much influence over their relationships. So they do what any logical person would do and hire someone to date and distract Eva. 
Ray Adams (LL Cool J *swoon*) is a rolling stone with no roots or ties to anyone. When some old buddies offer him money to date their meddling sister-in-law, Ray agrees for the thrill of taming an intense Eva. 
Why do they pair?
Now yes Sistah Girls, I know that both Jaxon and Ray had ulterior motives when they approached Lennox and Eva. However, in the end, LOVE STILL WON!
And with the relationships developed in both pieces, we see that Lennox was able to lay her burdens by the wayside, thanks to Jaxon. As for Eva…Ray got the woman a horse. Need I say more?
Seriously though, I enjoy watching Black women fall into their soft girl phase when they are being taken care of correctly. That is exactly what I feel happened in this book and film.
Reel: A Forbidden Hollywood Romance
by Kennedy Ryan
While in the beginning stages of trying to cast a female lead for his next film, director Canon Holt begrudgingly goes to see a  Broadway play with a business partner.
The moment Neevah steps on stage, Cannon knows that she's the only one who can breathe life into Dessi's character. As long as he can fight his attraction to the talented beauty, there shouldn't be any problems.
When famous director Cannon Holt offers Neevah the lead in his new film, she jumps at the opportunity to prove herself. But with a fatal secret and a crush on her standoffish director, Neevah starts to believe she may have bitten off more than she can chew.
Movie Pairing
The Photograph – A photograph of her late mother leads Mae (Issa Rae) to meet a journalist who finds himself instantly attracted to her.  
Michael (Lakeith Stanfield) is a rising journalist who recently ended a relationship, putting his focus solely on his literary career. Meeting Mae was never supposed to change the course of his plans
Neither Mae nor Michael know how to maintain a healthy relationship, but for the other, they're willing to try.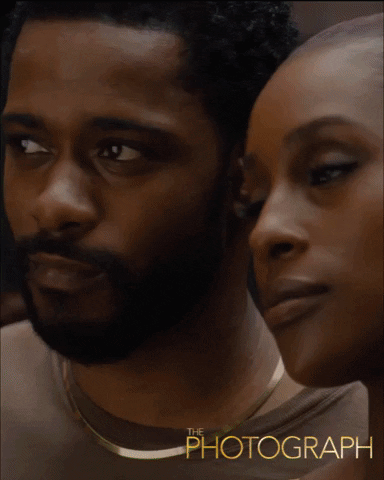 Why Do They Pair?
First of all, Ryan's novel was a movie in and of itself, so this was a tough one to pair initially. However, after some deep thought, I submersed that The Photograph would couple perfectly with this read.
All while reading Ryan's piece, I felt the urge to reach out and hug Neevah whenever she felt she didn't do her best on set. And a few times, I burned to scold Canon when he was being too mean to Neevah, all because he couldn't admit he liked her.
As for The Photograph, whenever Michael and Mae shared a flirty look or a touch, it was like my skin was set ablaze by their romance. The commonality between these two pieces that makes them the perfect pair is the relatability to the storylines.
You feel everything that the characters feel, and they become so real to you that when the pieces end, you feel as though your company has just left.
Well Sistah Girls, that's all the pairing my thuggish ruggish heart can handle without bursting into tears from all the feels.
Let me know in the comments below if any of these are spot on for you, or even if you have another suggestion to couple up.
Until next time. And remember…Black love matters 🖤
Comments
comments