Sistah Girls, what's happening? For those of you who had no idea, the month of April bares reverence to two of my favorite things on this planet… Black women and poetry.
Now while Black women deserve ubiquitous praise and celebration all 365 days of the year–and to circumcise such merit into only 30 days is baffling, boorish, and blasphemous–we shall still use this month to pour extra love into ourselves and our fellow Sistah Girls.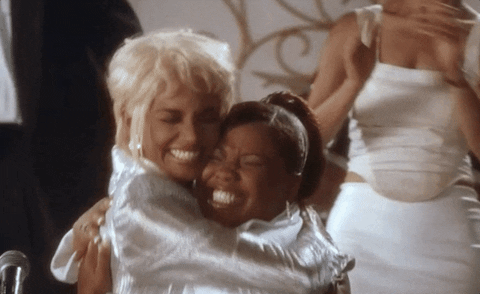 Now that we have that tidbit of housekeeping taken care of, let's talk about poetry! Whether you call it spoken word, verses, balladry, or any other name that tickles your fancy, I think we can all agree that poetry plays a major part in our everyday lives. 
Don't believe me? Try listening to your favorite song without the words and let me know if it still hits the same. It won't!
You see just like Black women, poetry is a language that holds vital significance in this world. Perhaps that's why they share the same celebratory month…
Sistah Girls, get your snapping fingers ready as we honor both Black Women's History Month and National Poetry Month. Without further ado, here are seven spoken word videos we should all watch:
(Trigger Warning & Note: Some of these videos may contain the usage of strong adult language and mention sensitive topics such as abuse, violence, drug references, and racial slurs. These videos are not listed in any preferential order).
"YOU SO BLACK" by Theresa tha SONGBIRD
Delivered in the cadence of the cultural classic Yo Mama joke, I like to believe that Theresa tha SONGBIRD's poem was a reset moment for Black people across the world.
Every word that left this poet's lips during their recitation at the 2019 Trumpet Awards, held the same value as a mother's hug after a long day.
In the middle of so much happening to the Black community, SONBIRD's piece is the affirmation of the century. 
"For Colored Girls (The Missy Elliott Poem)" by Ashlee Haze
Representation matters, y'all.
In Ashlee Haze's ode to Missy Elliott, we get a fiercely enjoyable reminder that when little Black children have positive representation, it will encourage them to "dance until they feel pretty."
And while they may hold admiration for so-and-so celebrities, they themselves will grow up to be exactly who they are meant to be. Loving every piece of who they are in the end. 
"Simon Says" by Ashley Davis & Oompa
The first time I heard this poem, I sat with my mouth open and my mind whirling for close to three minutes when the poets were finished.
Performed at the 2016 National Poetry Slam Finals, Ashley Davis & Oompa's clever usage of the game Simon Says to connect the dots between the flawed education system and the school-to-prison pipeline is thought-provoking, eye-opening, and heartbreakingly still impacting us close to ten years later.
Yet, if you ask a majority of the young people today, they do not know this pipeline even exists.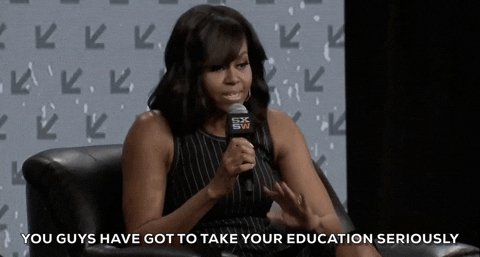 "Angry Black Woman" by Porsha O
Goonica was really talking that talk in "Don't Take It Personal" because for Black women, most days are One Of Dem Days.
In 2014, at the Individual World Poetry Slam Finals, Porsha O took to the stage to air out the grievances of the angry Black woman. Now even though I never met Porsha O in my life, their words, their rightful anger… their exhaustion at having to be angry, felt as kindred to me as my mama's son.
Fam had a thug ready to kick out the door and… well, y'all know.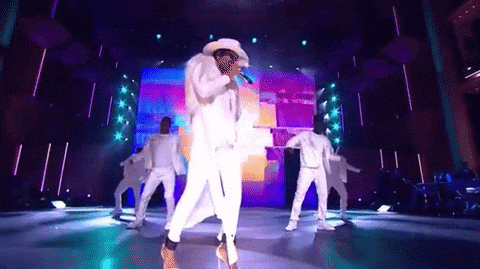 "To All the Little Black Girls With Big Names" by iCon
Sha'Condria "iCon" Sibley took to Da Poetry Lounge stage and repped hard for the culture.
This spoken word message is another affirmation piece. This time it's for little Black girls to embrace every apostrophe, capital, and/or silent letter of their name.
The poet reminds us that while others may not understand it, the names our mothers and fathers give to us carry just as much of our history as the books being banned in classrooms across the country.
Therefore, we should proudly own it, and always make them say it right. 
"Hide Your Shea Butter" by Crystal Valentine & Aaliyah Jihad
With the appropriation of Black women still being committed in 2023, I wonder if Crystal Valentine and Aaliyah Jihad knew that the "state of emergency" they issued for us would still be in effect today.
Though the poem offers much wit and chuckle-worthy punchlines. Those who understand the disrespect Black women face; both outside and inside the house, are aware that there is nothing humorous about folks playing dress-up with the same attributes that could cost us our jobs, our degrees, or our lives.
Furthermore, some of our skin-folk need to stop letting performative Blackness get a pass; less they too end up on the other side of the kept gate.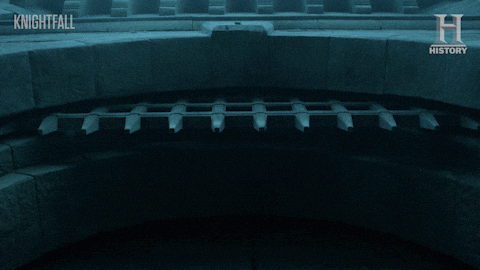 "Black Girl Magic" by Shasparay
Anytime a Black woman takes up space to pop their ish, this Sistah right here will be standing by in full support. Rightfully titling her poem "Black Girl Magic," spoken word artist Shasparay left me filled with faith, trust, and Whitney Houston in Cinderella-type fairy dust!
Between the symbolism, the analogies, and the history lessons featured in this piece, anytime I play it back I always walk away from my screen feeling like her.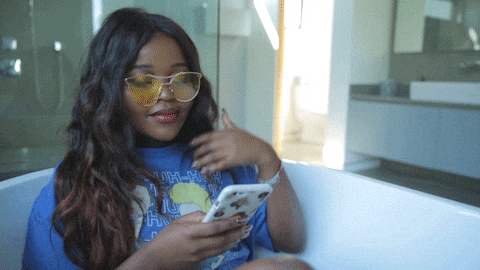 Well Sistah Girls, that's all from me this time. I hope you all enjoyed these spoken word videos. Let me know in the comments below what you thought or what some of your favorite spoken word videos are.
Until next time, remember: Black women deserve a soft life. Peace!
Comments
comments